Ms. Heidi M. Mitchell, M. Ed.
Chief Executive Officer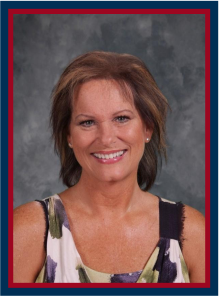 Ms. Mitchell holds a Masters of Education Administration and Supervision and a Certificate of Focus in Business from Arizona State University's Leadership for Educational Entrepreneurs program. Her undergraduate degree is a Bachelor of Science in Business Management. Ms. Mitchell has many years of experience in the charter school industry, both through her service on the Reid Traditional Schools Governing Board from 1996 – 2002 and with the National Charter School Clearinghouse. She is an active member of the Arizona Charter Schools Association and currently serves on the Association's Advisory Board. She has written over $2 million in successful grants. Ms. Mitchell has significant experience in finance, management, real estate, public relations and marketing. Ms. Mitchell's children attended Reid Traditional Schools, beginning with the school's inception in 1995.